Opening Ceremony for BorgWarner Transmission Systems
BorgWarner Transmission Systems GmbH opened its new factory for manufacturing dual clutch transmission systems for the automobile industry in Arnstadt at the beginning of 2008. BorgWarner is an automobile industry supplier with global operations and is the world's leading provider of dual-clutch transmission systems.
It was our task to organise two events for the company: firstly, a reception for customers, members of staff, local prominent personalities and representatives of other companies that are based at the Erfurter Kreuz Industrial Park and secondly, a family celebration for all the members of staff and their relatives.
For this purpose, we completely fitted an assembly hall at the factory with a stage, presentation, sound and lighting equipment, the necessary furniture and catering facilities. We arranged for an actor to act out the production process for the dual-clutch transmission system as a 'living industrial robot' in a show that was especially produced for our customer in order to make the company products a living experience for the guests.
The second event day was solely devoted to the members of staff, who had the opportunity of showing their relatives the factory. We also set up an adventure park with various game and action equipment based on the subject of 'cars, mobility and traffic'.
Photo gallery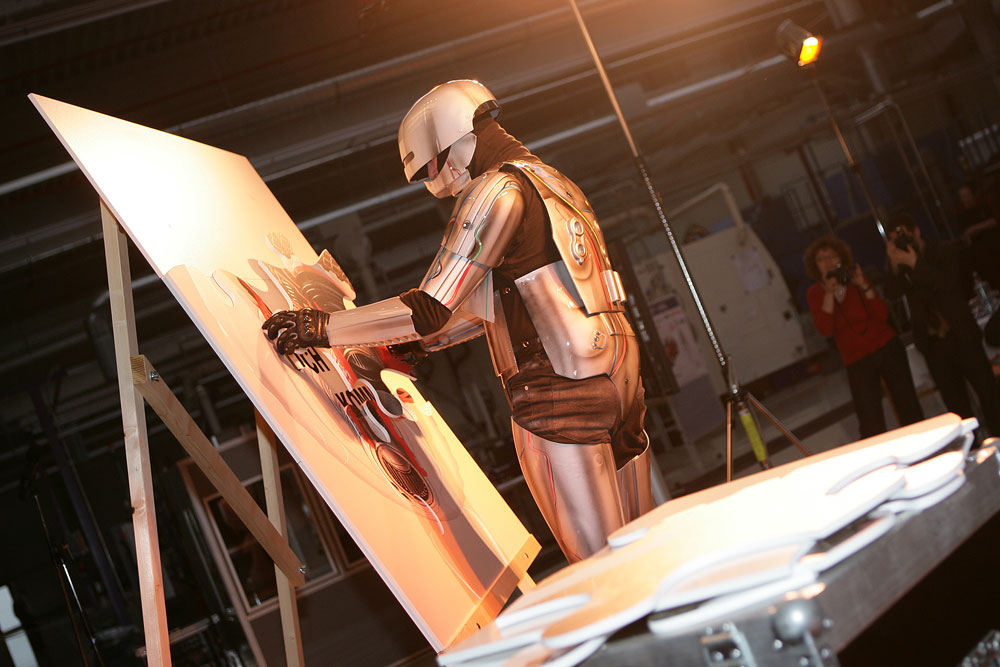 Photo: Michael Voigt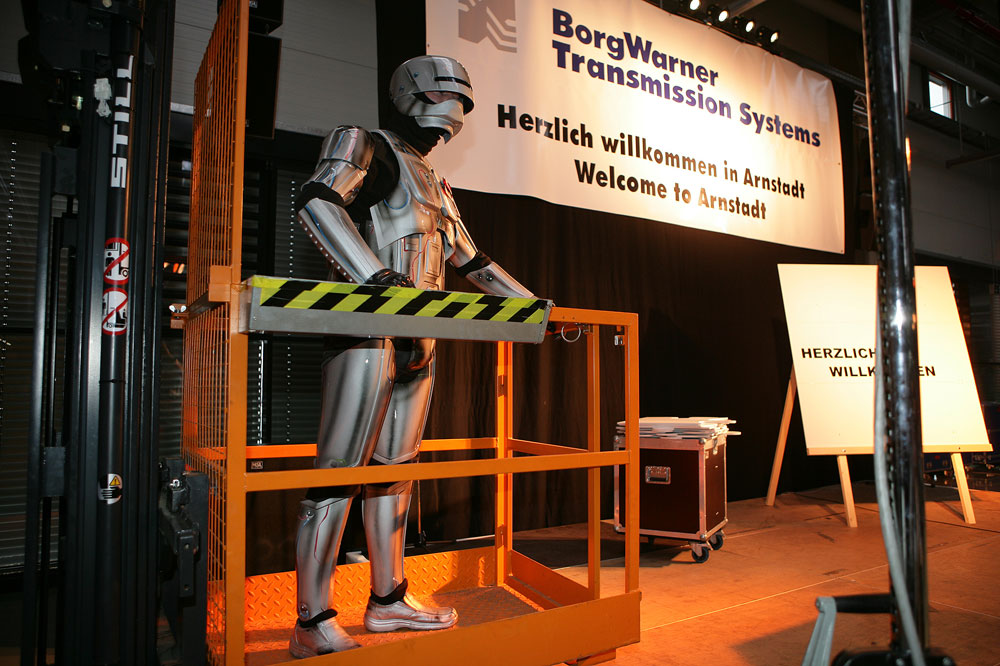 Photo: Michael Voigt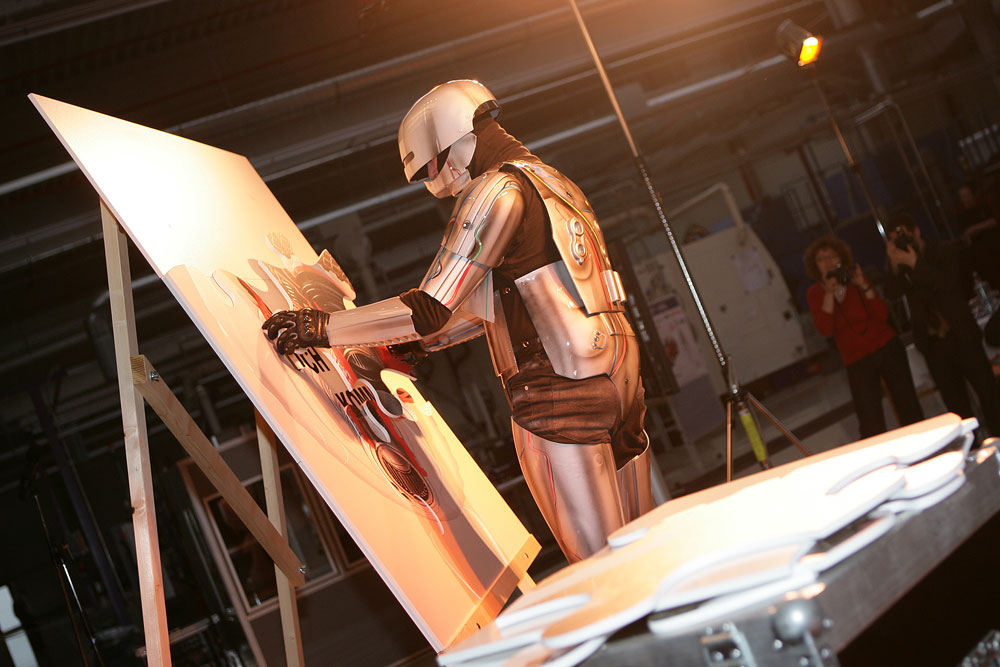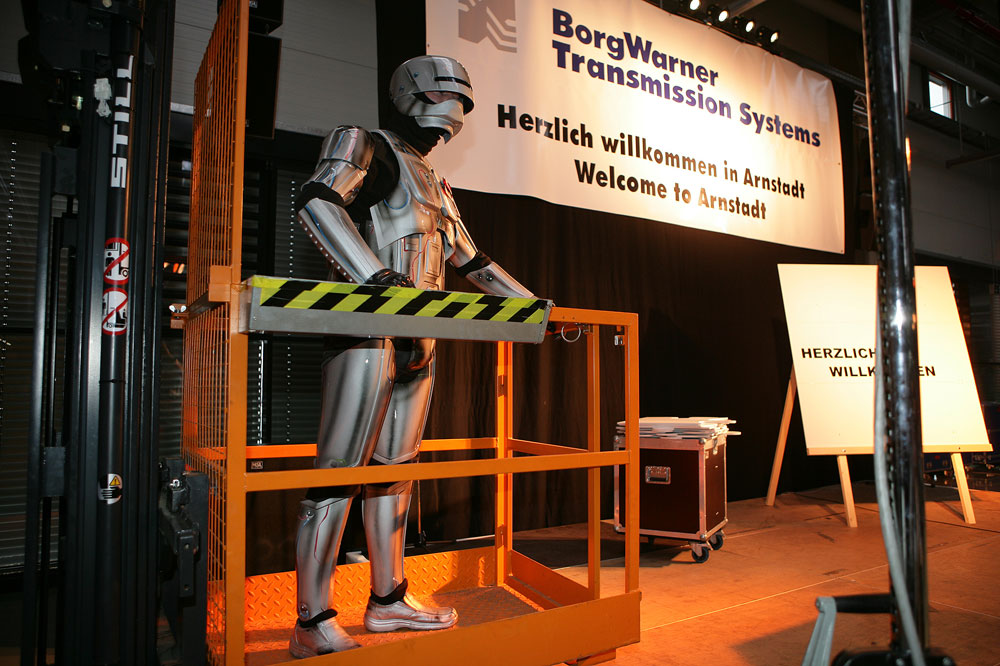 To enlarge the photos please click on the pictures.
Our competences