Company celebrations at HFP Bandstahl GmbH
HFP Bandstahl GmbH in Bad Salzungen, a leading manufacturer of high-quality sheet steel for the automobile and automotive industry, began operating its new painting plant in October 2005.
To mark this occasion, the company invited business partners, regular customers, suppliers and regional VIPs to a gala reception, and approx. 300 employees and their partners to the subsequent ceremonial opening.
As an event agency, we were entrusted with all the arrangements for the event, including the following tasks:
Overall planning of the event
Preparation, rearrangement and decoration of the new plant and of the local civic hall
Commissioning and coordination of all suppliers and sub-contractors, such as the advertising agency, printers, pa and lighting company, the catering firm, decorators and hostesses
Arrangement of the entertainment programme and booking the artists
Technical and organisational management of the event
Photo gallery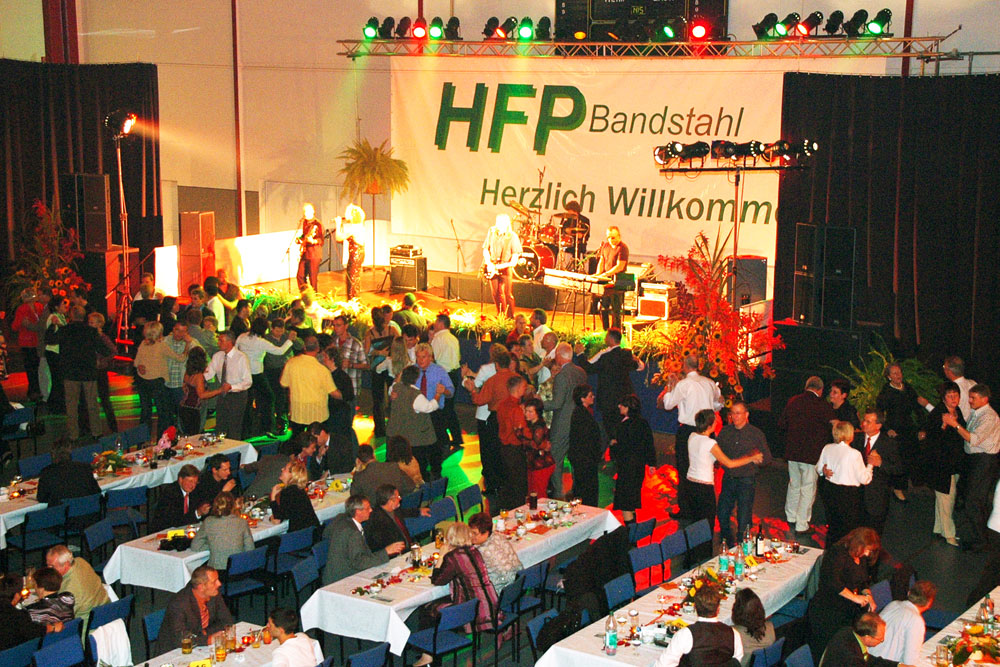 Photo: Michael Voigt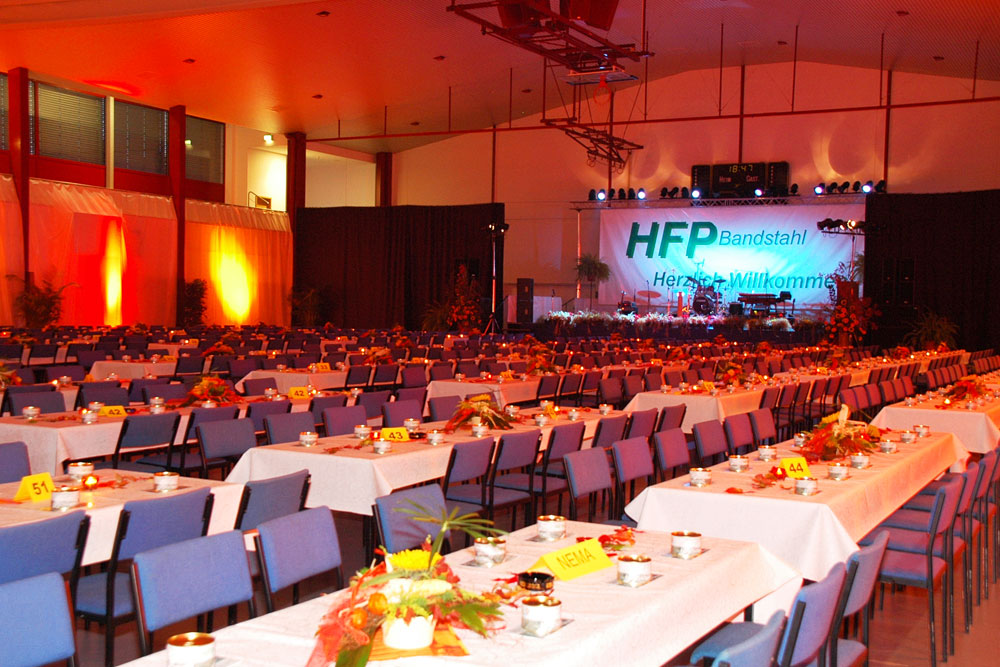 Photo: Michael Voigt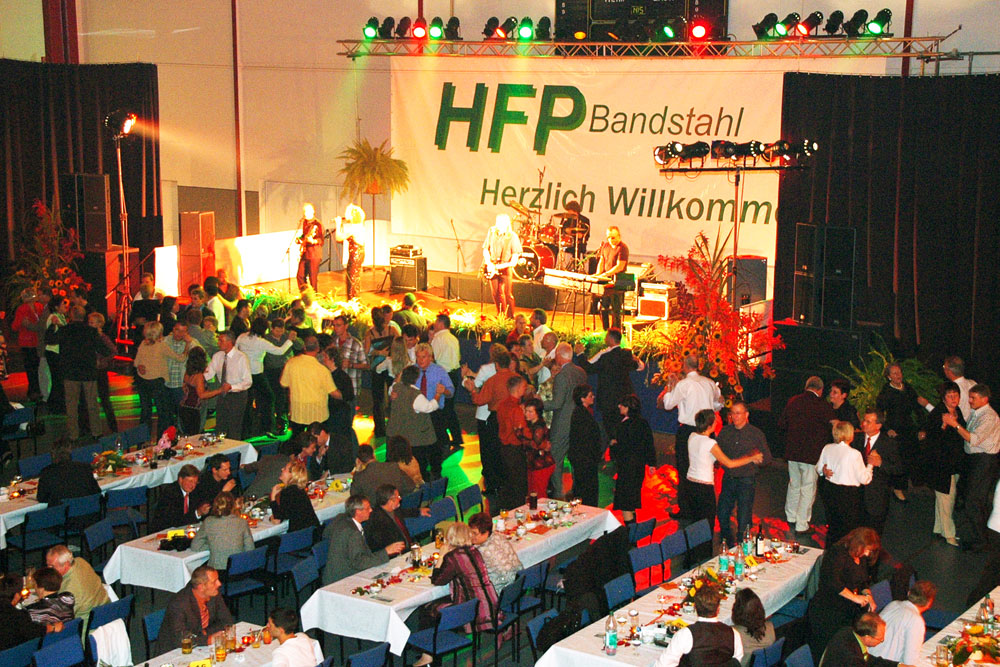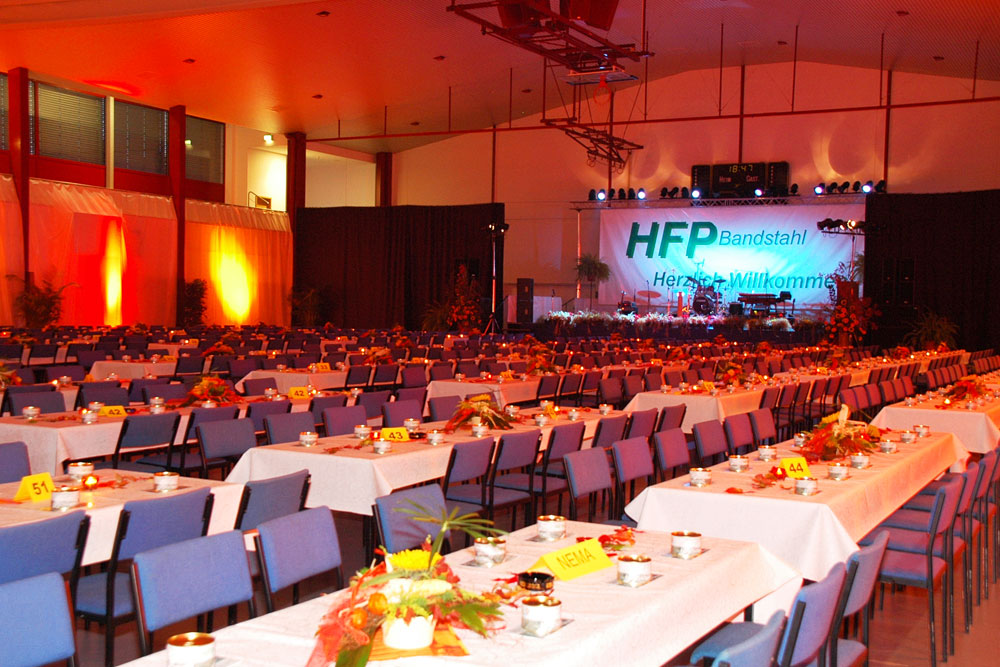 To enlarge the photos please click on the pictures.
Our competences