Ground-breaking ceremony for Masdar PV solar plant
On 20th August 2008 Masdar PV GmbH conducted the ground-breaking ceremony for its new solar technology plant in the Erfurter Kreuz industrial zone. Masdar PV is the photovoltaic branch of the Masdar Initiative from Abu Dhabi, which is engaged in the development of renewable and sustainable energy technologies. The construction of the manufacturing facility in Germany represents a significant step in Masdar PV's drive to establish itself in this important future market.
The client commissioned us to organise all aspects of the event and in particular to provide the following services:
Arrangement of the necessary infrastructure for the event, such as mobile electricity and water supplies;
Erection of a VIP tent incl. furnishings for around 200 honorary guests;
Coordination of suppliers and sub-contractors;
Event management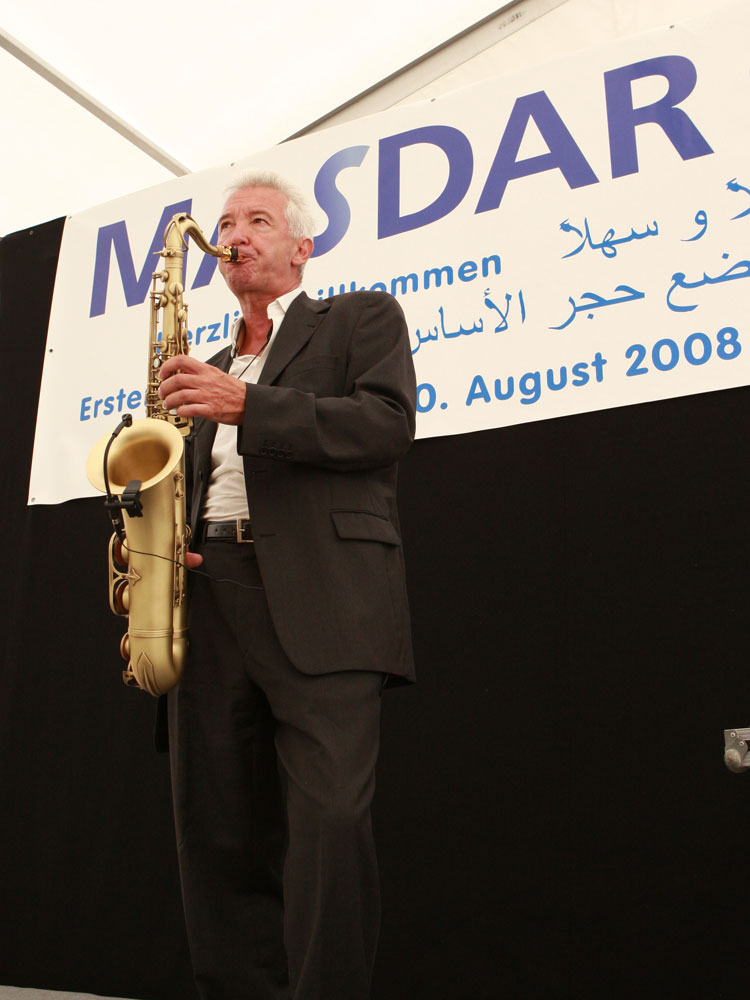 Photo: Matthias Frank Schmidt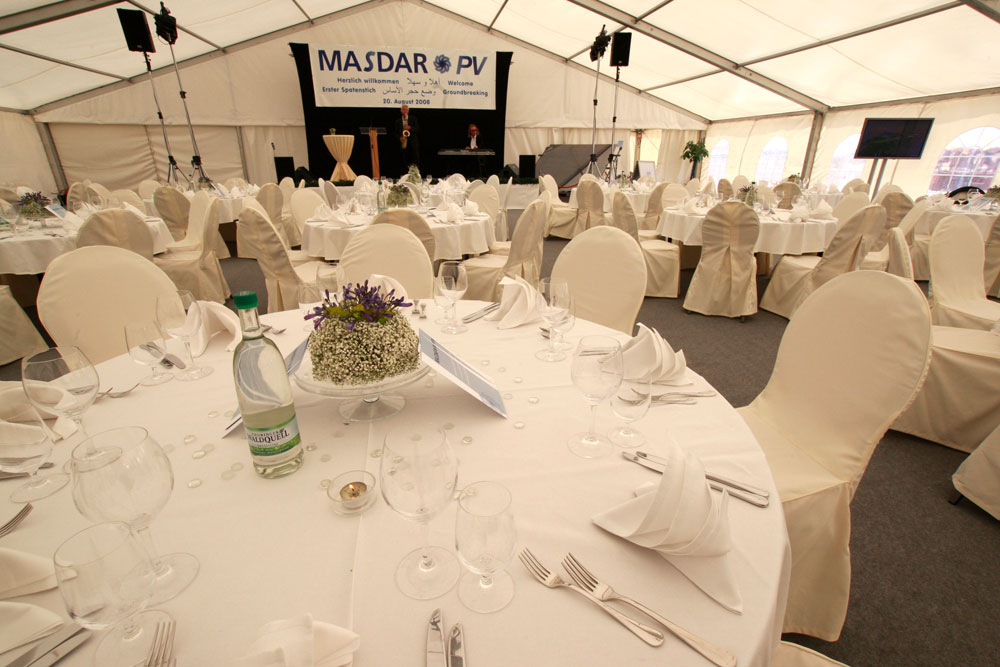 Photo: Matthias Frank Schmidt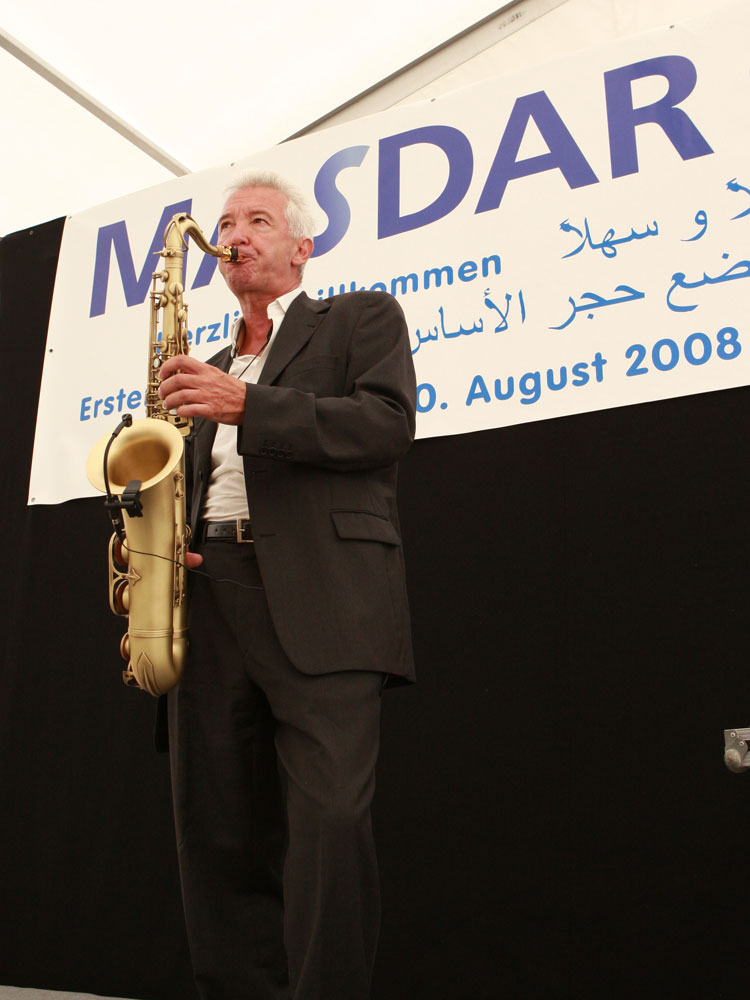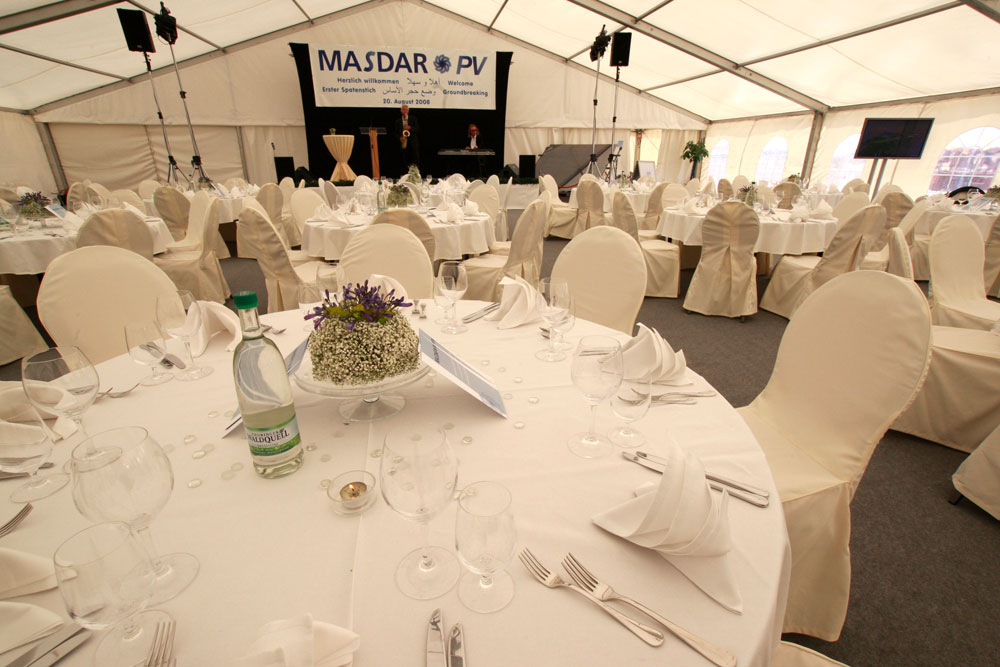 To enlarge the photos please click on the pictures.
Our competences