Powertrain forum
On 21 and 22 July 2016, we organised a conference for technical and managerial staff from the Powertrain division on behalf of our regular client Daimler AG, preceded by an evening function.
The venue was the Kölleda engine works, one of the most modern of its kind anywhere in the world. Our client entrusted us with every aspect of the event, including constructing the stands, furnishing and decorating the venue, providing the sound, lighting and presentation technology, and arranging the catering.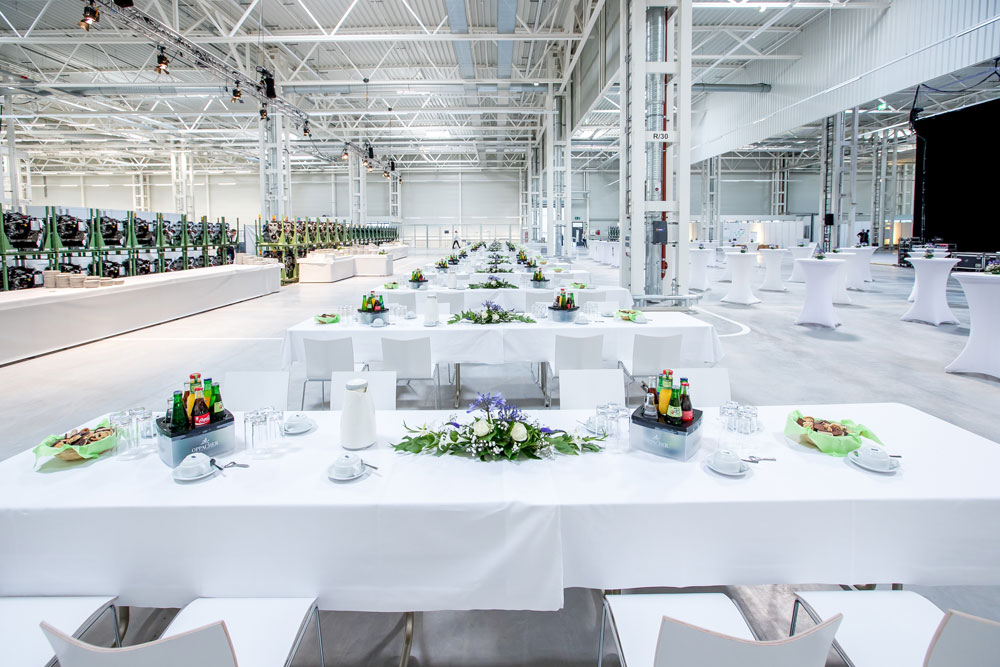 Photo: Dirk Wächter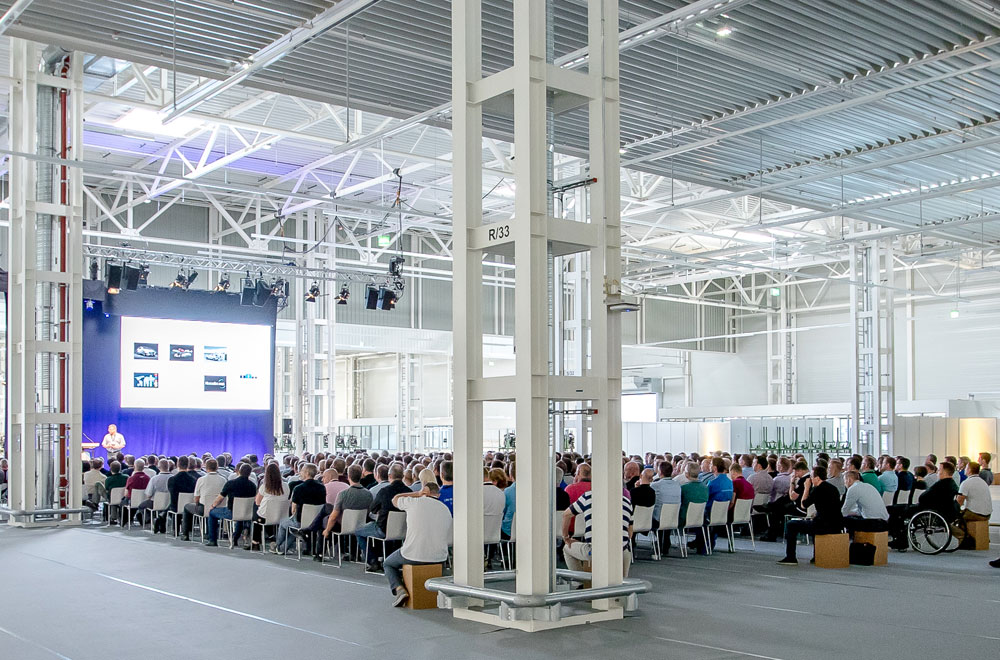 Photo: Dirk Wächter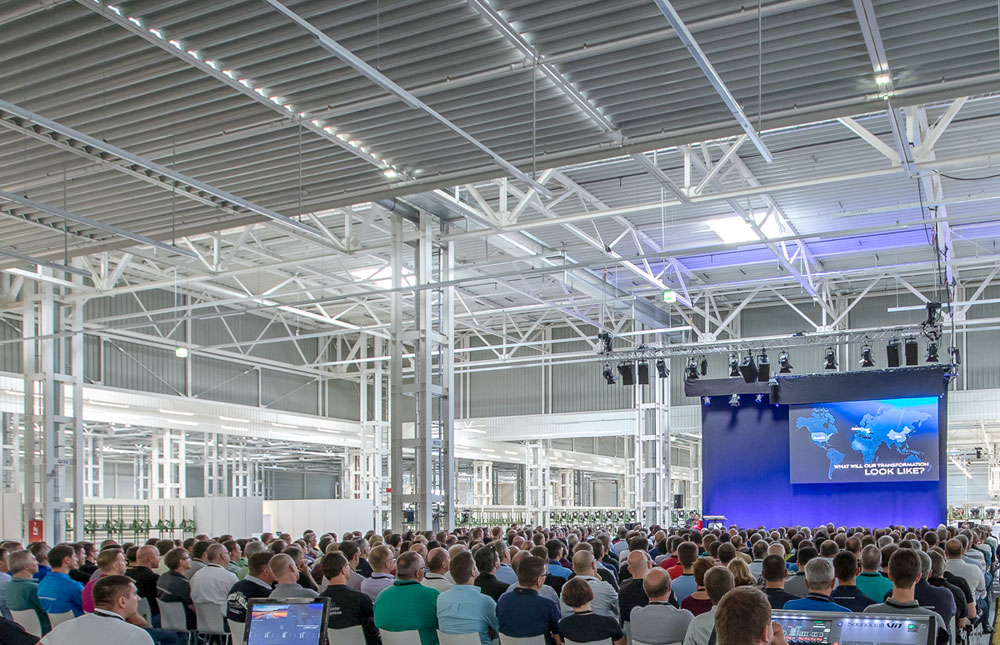 Photo: Dirk Wächter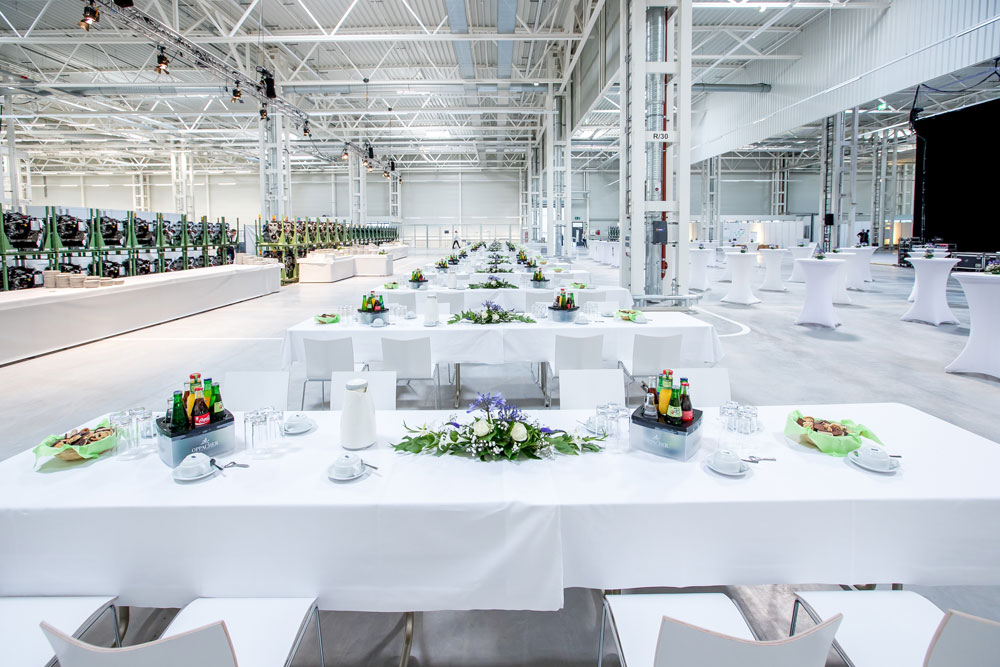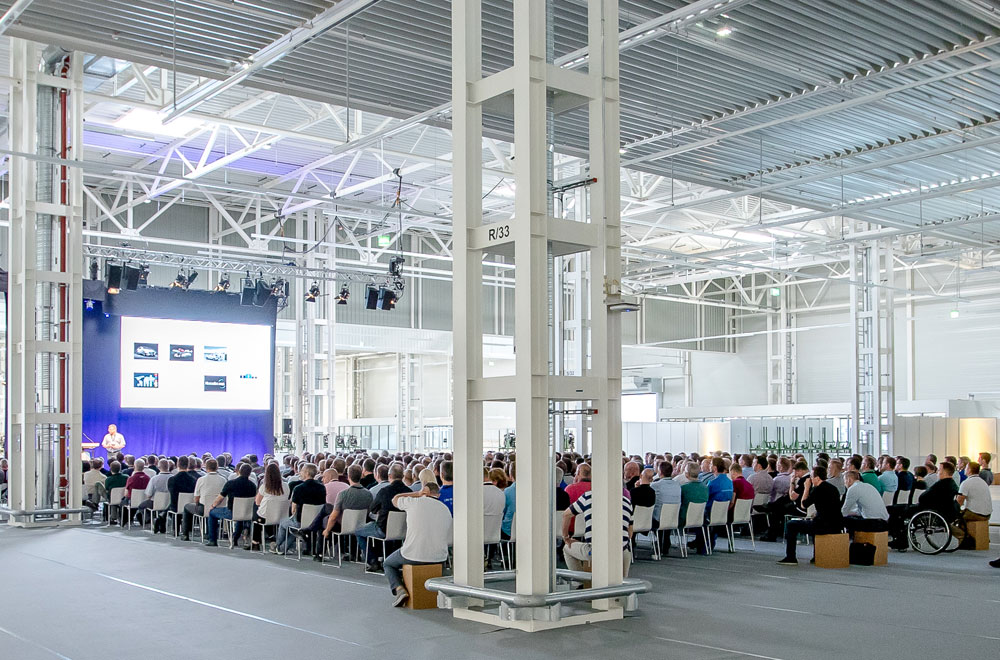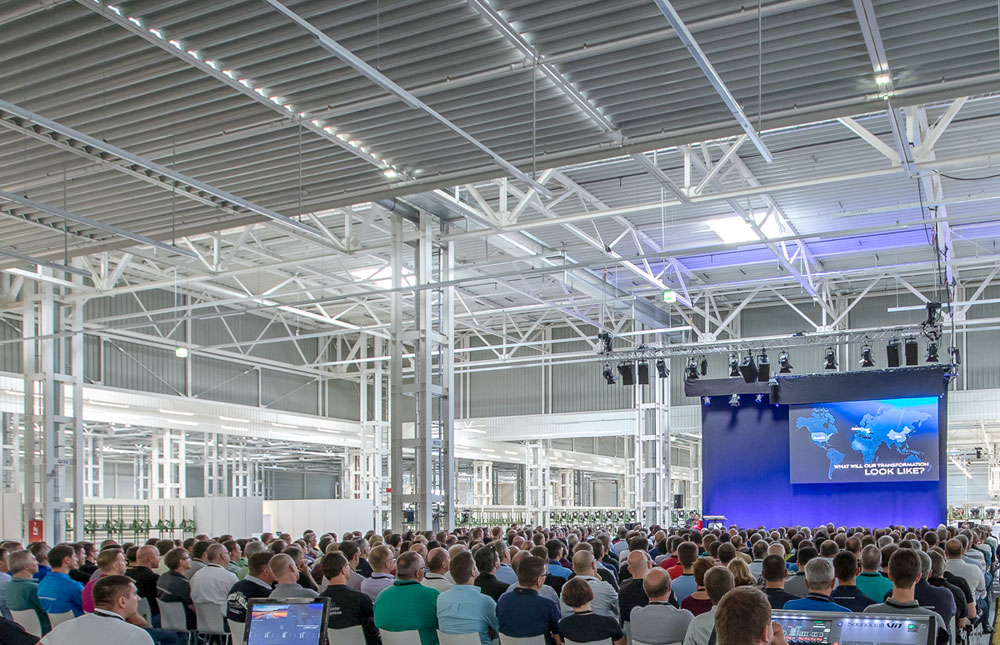 To enlarge the photos please click on the pictures.
Our competences